Poprad
History

Poprad – the town of the past, present, but first of all – the town of the future. Its metamorphoses started with the oldest written mention of 1256 and its oldest preserved witness – St Egidius Church of the second half of the 13th century. An economically less advanced, provincial, agricultural township with an old paper mill (17th century) launched its vivid, dynamic course with the coming of the railroad in 1872. Rich history of the town is represented by well-preserved architecture – Classicist Evangelic Church of the Holy Trinity (1829 - 1834), the precious museum building of the former Carpathian-Hungarian Union (1883), and Reduta which housed numerous cultural events (reconstructed around 1933 according to a famous architect Michal Harminc).
One of the most significant Poprad personalities was an entrepreneur, hotel owner, Mayor and founder of the museum – Dávid Husz (1813-1889). The Husz Park ranking among his major deeds, which was built in the years 1868-1880, included three hotels with saloons, residential facility for tourists, restaurant, conference room, dancing hall, theatre stage, bowling room, beer pub, hot and cold baths, park with trimmed lawn, trees, decorative bushes and flower beds. It was thanks to his concern as well as that of Karol Wϋnschendorfer, an Evangelic priest, and other enthusiasts that the Košice-Bohumín rail route crossed the town of Poprad. He and his wife founded and financed the first orphanage facility for abandoned children in Poprad. He devoted most of his life to promotion of the town whose inhabitants called him "Father Husz" out of gratitude for all his contributions.
After 1945 the formerly separate medieval townships – Veľká, Spišská Sobota, Stráže and Matejovce, were incorporated within the Poprad Town. A memorial dedicated to a 19-year Jozef Bonk shot down by the Warsaw Pact Army on August 21, 1968 reminds of a sad facet in our history.
The Present
After the Velvet Revolution in 1989, Poprad started to bloom. The reconstruction of its square, numerous historical and administrative buildings, important urban streets, construction of new industrial and sport facilities (the multi-purpose sports hall of Arena), and cultural centres (the reconstructed House of Culture) turned Poprad into an economic centre seating important bodies with cross-regional cultural-tourist nature. Beside many basic schools, Poprad has secondary schools and detached university work-places. 54 000 inhabitants are provided with proper health care by the hospital of Nemocnica Poprad, a.s., and other medical facilities. Several prosperous businesses operate in Poprad – Tatravagónka, Tatrakon, Perkins, Tatramat, Whirlpool and others, located within the Poprad Industrial Zone. Poprad´s biggest attraction for domestic as well as foreign visitors is Aquacity water sports and relax centre. The town's leaders concentrate on the activities promoting our town to the position of a worthwhile standard European town.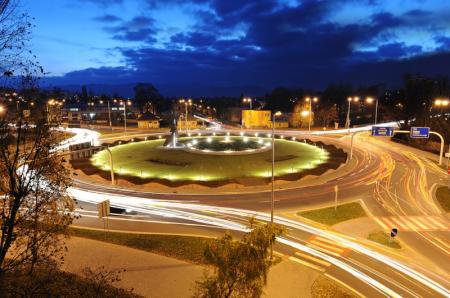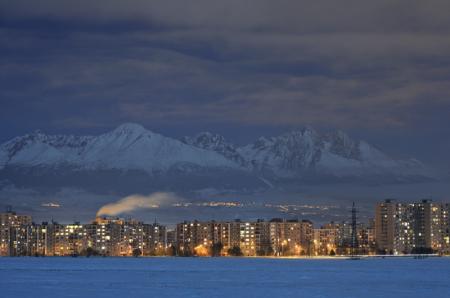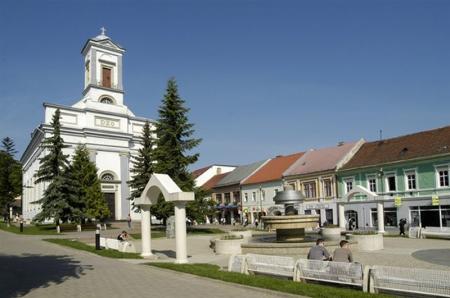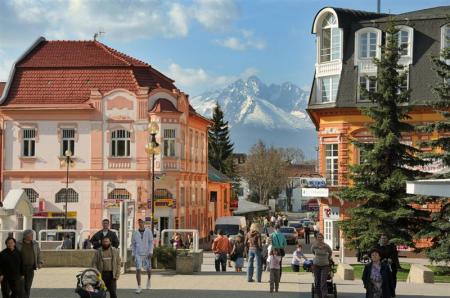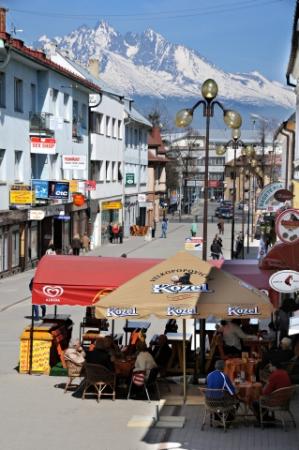 Updated 21.3.2014