Matejovce
History

Matejovce were mentioned under the name of ´Villa Mathei´ already in a 1251 instrument. Settlement remains found in its cadastre date back to the Late Stone Age – Paleolit, but also to Mesolit, Neolit, Bronze Age up to the period of Great Moravia. In 2005 a unique discovery was made at the construction site of the Industrial Zone – of a probably 4th -5th century A.D. grave of a Germanic prince. The grave is currently being examined and studied by a team of European researchers.
Traditional agricultural nature of this township was changed by the Scholtz family as late as the 19th century, when in 1845 Karol August Scholtz (1799-1881) founded a workshop with his own production of simple tools. However, in the thirties of the 19th century he was already able to conduct his own business with agricultural metal goods. On the basis of his workshop there was later established the Scholtz factory for households metal tools and agricultural machinery. The workshop started to boom in the fifties of the 19th century, after succession of Ján Emil (1828-1910), the Scholtz´s son, to his father´s property in 1848. He extended the product line by tin-coated and zinc-coated households goods. In 1901 the firm gained a golden medal award at the international competition held in Budapest for their potatoes harvester which they had been producing since 1873. After 1945 the successful business was transformed into Tatramat Matejovce which gave work to residents from the whole region. After 1990 the company underwent several transformations resulting in the establishment of the companies of Tatramat and Whirlpool.
The Present
Currently, Matejovce is mainly an industrial part of Poprad. There are several businesses here, located mainly within the Industrial Zone. Matejovce has the Secondary Technical School of Electrical Engineering training its students primarily to cover the needs of the above-mentioned companies. The visitors may, however, enjoy an excellent symbiosis of industry and cultural monuments represented by the Roman Catholic Church of St. Stephen of the first half of the 14th century with a unique Gothic altar of the mid-15th century, decorated with board pictures made by the "Master of Matejovce". A procession Gothic cross of the first half of the 14th century is another significant cultural artefact being oldest of its kind. The square is decorated with the sculpture of Immaculata (1727-1728) and an Evangelic church of 1786.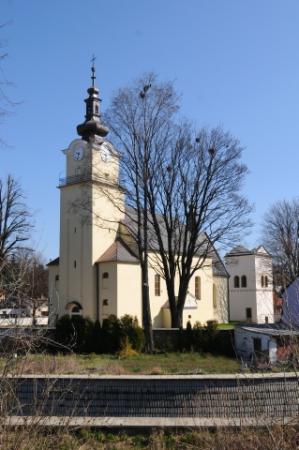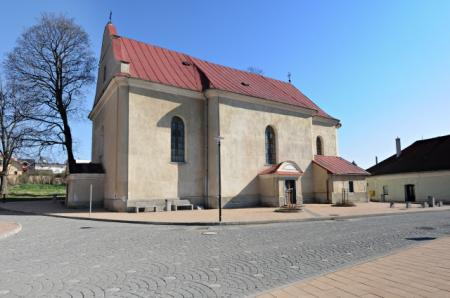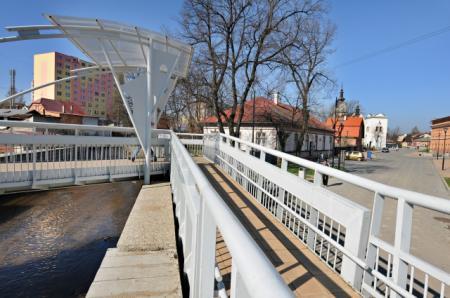 Updated 21.3.2014