Town of Poprad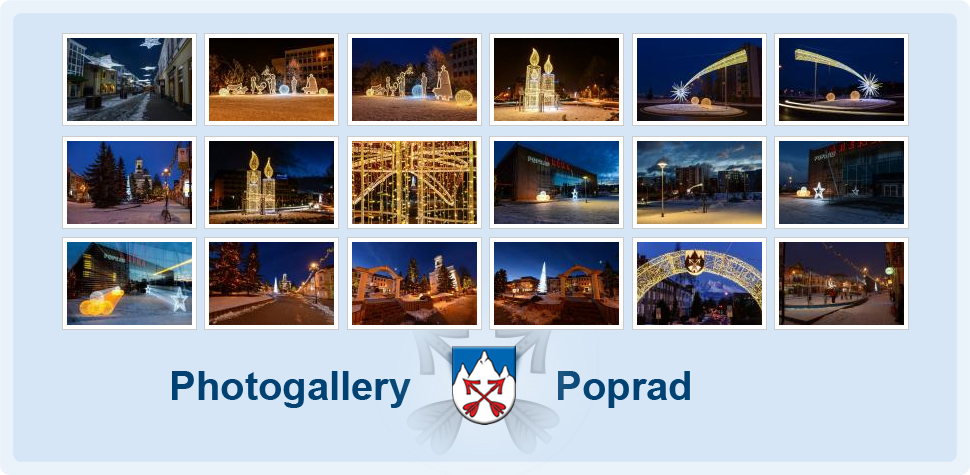 TOURIST INFORMATION CENTRE

After several modifications, the Tourist Information Centre (TIC) is currently incorporated in the organization structure of the Municipal Office of Poprad, within Division of Regional Development, Travel Trade and TIC.
The TIC is important for the town and the region in its ability to provide the residents, tourists or travelling businessmen with complex and constantly updated offer of travel trade (TT) within the scope of its services. The TIC is mainly concerned with provision of information on the town and region, cultural, social and sports events, free of charge, creation of TT offer, creation and distribution of advertising material, web presentations, and presentation of the town at travel trade exhibitions and fairs.
Contact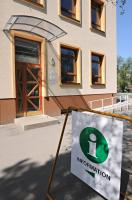 Tourist Information Centre - TIC
Dom Kultúry
Štefániková 99/72
058 01 Poprad

Infotel: +421 52 16 186
Tel: +421 52 7721 700
Tel./Fax: +421 52 7721 394
e-mail: infopp@msupoprad.sk
Opening hours:

September – June:

Monday – Friday 9.00 a.m.  – 5.00 p.m.
Saturday 9.00 a.m.  – 12.00 a.m. 

July - August:

Monday – Friday 8.00 a.m. – 8.00 p.m.
Saturday 9.00 a.m. – 1.00 p.m.
Updated 31.7.2013